Love and infatuation are both intense emotions that one feels for another person. Infatuation is often misinterpreted as Love. But the two feelings differ in their actuality of love, intensity and final outcome.
Infatuation –
Infatuation is basically an affection or deep admiration over someone's appearance or characteristics or sometimes both. An example of infatuation is crush – it can be one sided. The image in person's mind can be quite different than the true picture.
Infatuation is temporary in life and goes off after some period. It is reckless commitment to satisfy one's all consuming lust. It takes off fast and furious like a spark in dry grass, burns out quickly and can leave feelings of emptiness. Infatuation is delusional, not real.

Love – ❤️
Love, on the other hand, is the most powerful emotion known by humankind. It is mutual, extreme feeling build on the foundation of trust where you are wiling to do anything for the person you love, no matter how painful.
Love is a gradual process and happens over time. It is unconditional and real. Love is faithfulness, loyalty, confidence, willingness to make sacrifices for another. Working at settling differences. Able to compromise so that either both win or at least give the other person's opinion a chance. Requires a lot of selflessness. It will deepen with the passage of time.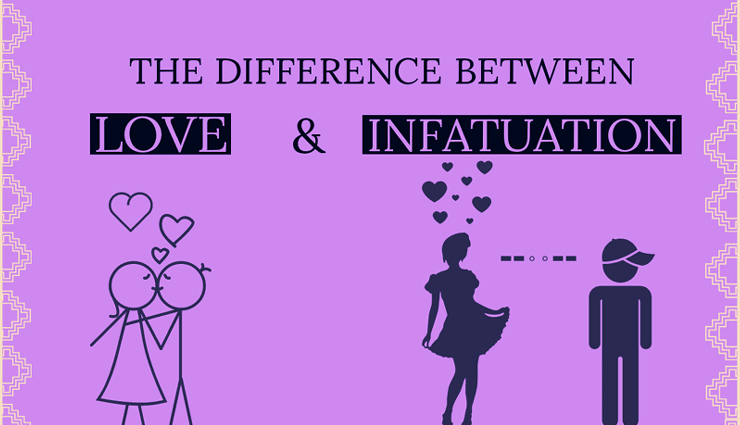 So there is no such thing as "Love at first sight". With passing time you will get to know weather it is love, lust or just Infatuation. Self love is the best way to attract true love. Love yourself with all your heart, for who you are and for who you are not. If you don't have love for yourself, you can't expect to get it from someone else. True love allows you to be yourself and never ask you to change. True love is not about finding your completeness in another person but rather about sharing your completeness with them fully in order to grow and expand more and more each day.
Do share your thoughts about Love vs. Infatuation!
Keep Blogging 🙂
~SiLeNt PeN